HaelthTech Work
Flow Engine
HǣlthTech provides a sophisticated workflow engine to define processes within OMNI. It allows for modelling of processes and to connect and customize integration to external systems.
HǣlthTech workflow engine covers processes such as policyholders on-boarding, claims filing, management, adjustments, pre-authorisation, customer notifications, payments and many more.
Workflow Dashboard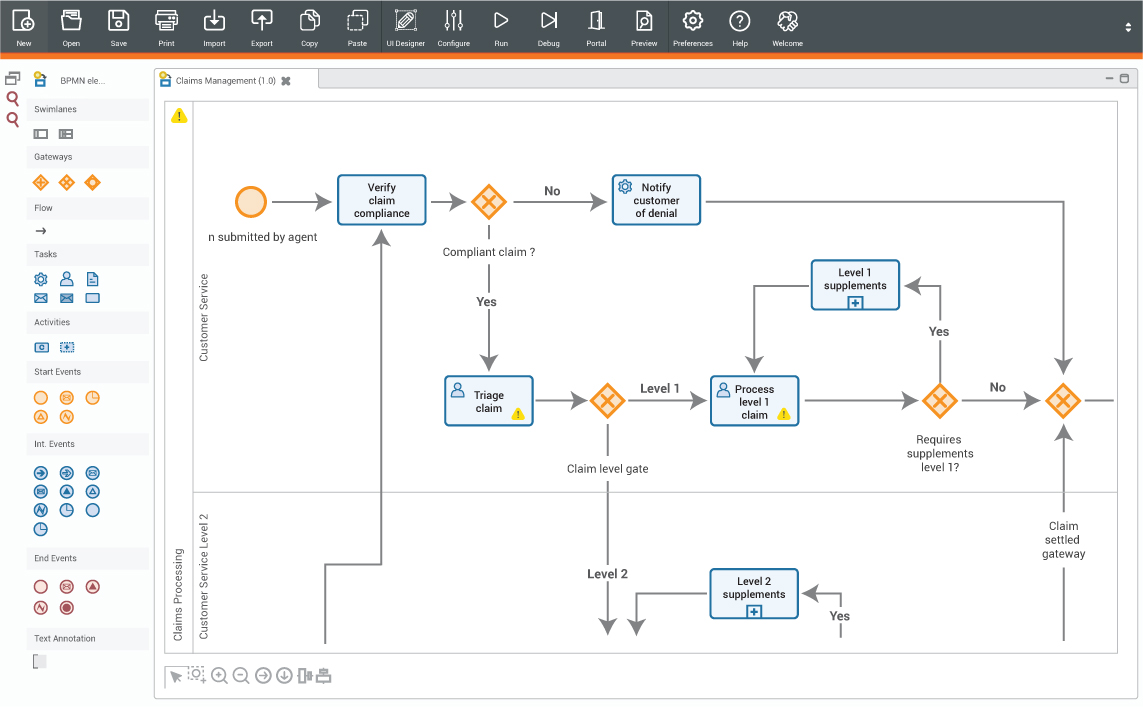 Sample Claim
Workflow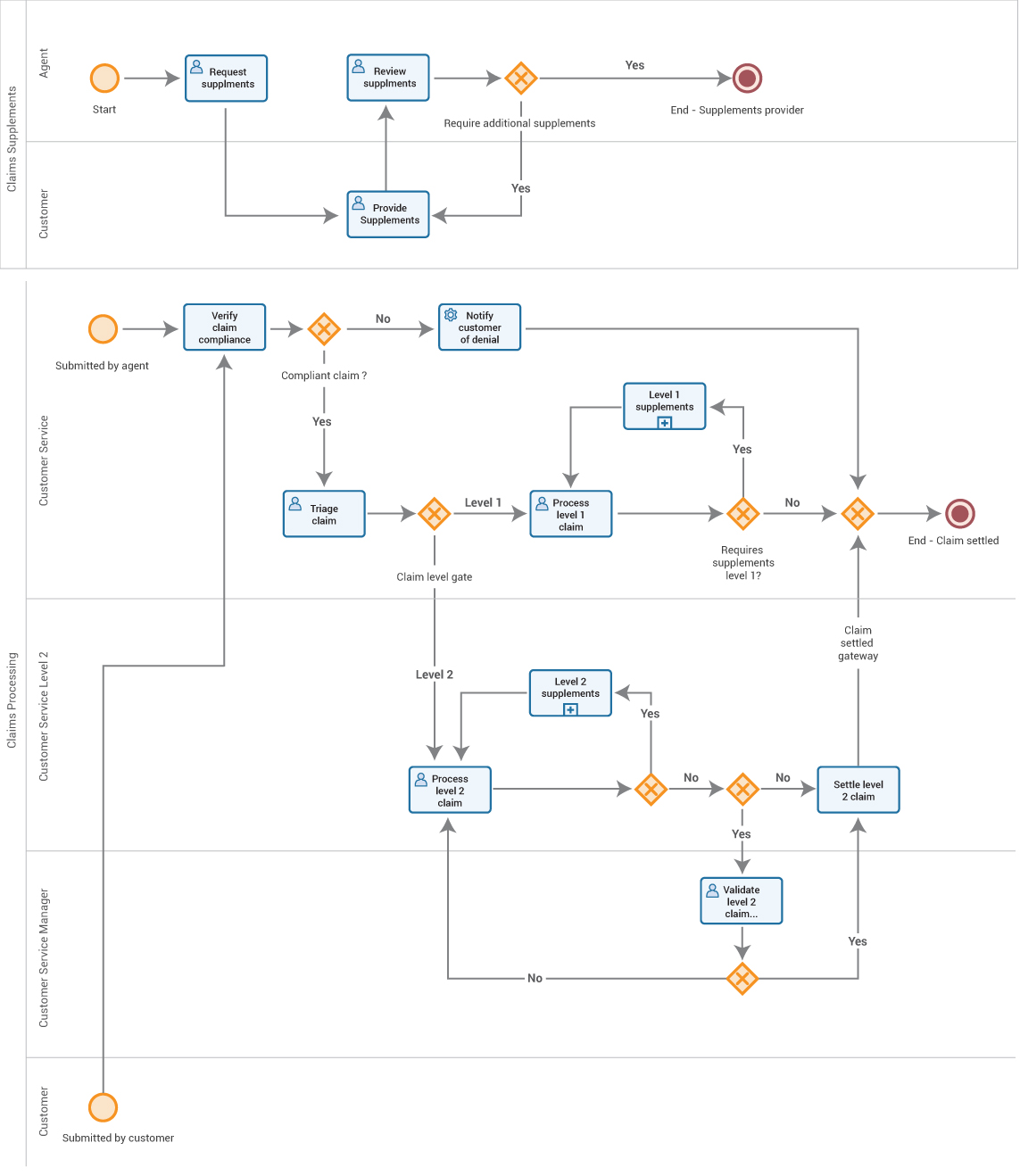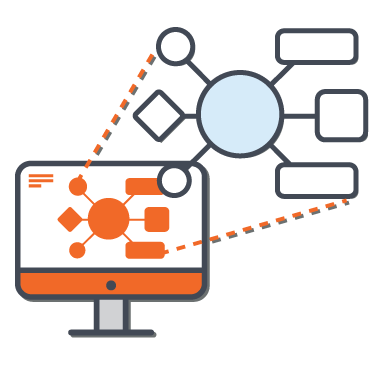 Model Powerful Process
Bring business and IT together to model powerful business processes with BPMN
Model your processes with the easy-to-use BPMN 2.0 graphical modeller
Assign actors and map them to your organisation for routing tasks
Manage complex data easily with business data management
Collaborate using a shared repository for the process models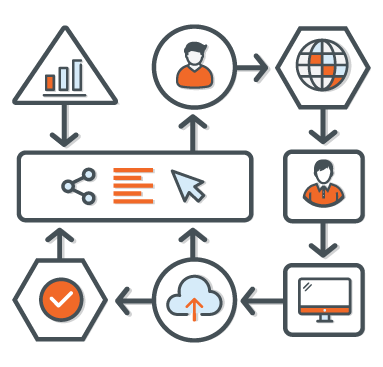 Connect and customize
Simplify integration with external systems. Be creative, code freely, and even create your own extensions.
Connect to nearly any enterprise system straight out-of-the-box - CRMs, ECMs, ERPs, databases and more
Create your own connectors with extensible framework and tooling
Integrate easily with open & extensible REST and Java APIs
Automatically synchronise your organisation for efficient user management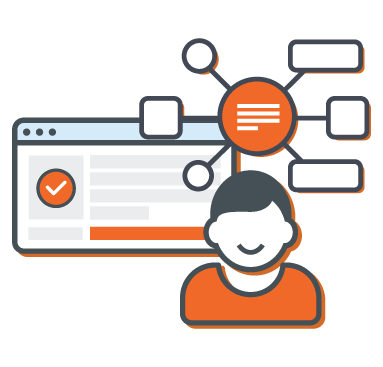 Build engaging business applications
Transform your processes into highly engaging, personalised business applications.
Design rich user interfaces that work on any mobile device
Deploy the processes on a powerful, robust execution engine
Enable continuous integration and deployment of processes
Perform user tasks with Bonita BPM web and mobile portal
Create a completely personalised end user application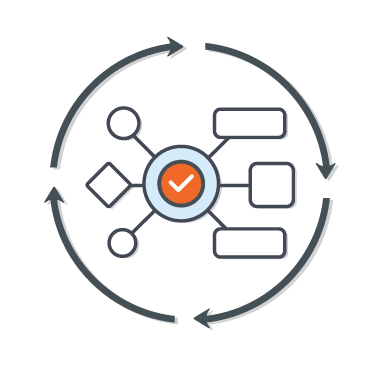 Adapt easily
Bonita BPM doesn't just make building applications faster - it makes updating them easier, too.
Apply changes to your applications in real time, without any interruptions
Create ad-hoc tasks "on the fly" for improved process flexibility
Handle errors instantly, with the ability to repair and replay or skip failed activities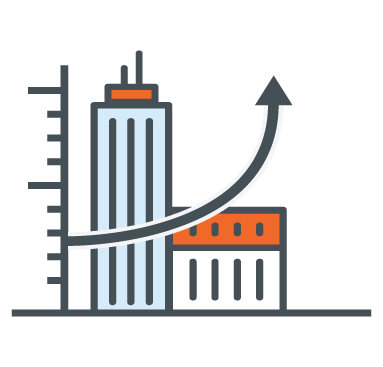 Scale to enterprise heights
Ensure your business can scale and run smoothly with maximum uptime and minimal disruption
Monitor everything, with in-built dashboards and graphical case visualisation
Track business KPIs with user-defined business reports
Ensure high availability (HA) of your BPM platform through clustering
Serve multiple, isolated independent organisations from one multi-tenant enabled platform